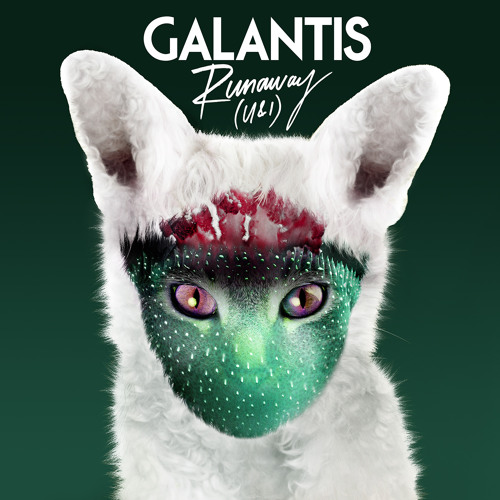 Sorry about missing my TBT post yesterday, I was busy rounding up an endless number of kegs so I could watch Virginia Tech's football team get throttled by Miami (as a VTech student it was quite depressing to say the least).  Anyway, I'm back now with a post for what will be Freaky Friday!!  Freaky Friday's are going to be used for me to talk about a song that's sure to get you through the weekend, and for this Friday I've chosen to go with Galantis' newest single, "Runaway (U & I)".
Galantis has been on the rise in recent months with singles like "Runaway" and "You" so I decided to dig a little deeper on who exactly they are.  Galantis is comprised of two guys by the names of Christian Karlsson and Linus Eklöw.  Christian Karlsson is a producer out of Sweden who's been in the game for a long time, doing productions for names such as Britney Spears, Kylie Minogue, Madonna, Jennifer Lopez, and Katy Perry.  And Linus Eklöw, who goes by the artist name Style of Eye, has had a similar career working with Usher, Swedish House Mafia, Kylie Minogue, Zedd, and Lily Allen.  So these two guys getting together, with the productions they have under their belt so far, are sure to blow things up in the coming years and I can't wait to hear what they come out with next.
Now as for the song itself, Runaway has a very uplifting vibe to it, and I can't seem to get enough of it.  Take one listen and you'll know what I'm talking about.  The piano chords that make up the essential melody are absolutely addictive and once the bass hits they only get better.  The lyrics as well, I'm not sure who did the lyrics (or if their the same person for the verses as well as the chorus) but they fit the melody perfectly.  After listening you'll be humming the words "You and I" in your head for the rest of the day, mark my words.  The song has already received big acknowledgment from the festival community, being played in almost every big name act over the past few weeks, and I'm sure that trend will continue for quite a while….or at least until Galantis inevitably tops this with their next hit.
As far as downloading goes, I've found none.  But you can check out the soundcloud below (and maybe, or maybe not use a soundcloud .mp3 converter) or stream the song on Google Music and Spotify.  Now with that, it's time to celebrate the god damn weekend by sticking my face into a 30-rack of deliciously satisfying pilsner glory.  If I'm not back with a post on Calvin Harris' newest album on Monday then it's probably a good bet that I've been pronounced dead due to a failed liver…..or ebola, whichever one takes me first.
-DJ ffeJ